When it comes to engagement rings, choosing the perfect style is a decision that requires careful consideration. With so many options available, it can be overwhelming to know where to start. That's why we've rounded up the top engagement ring trends for 2023, to give you an idea of what's hot in the world of bridal jewelry.
From classic designs that stand the test of time to modern twists on traditional styles, there's something for every taste and budget. Whether you're in the market for a diamond solitaire, a vintage-inspired piece, or something completely unique, these trends are sure to inspire you.
So, if you're planning to pop the question or just looking to upgrade your current bling, read on to discover the latest and greatest trends for engagement rings in 2023.
Classic Elegance: Timeless Engagement Ring Styles that Endure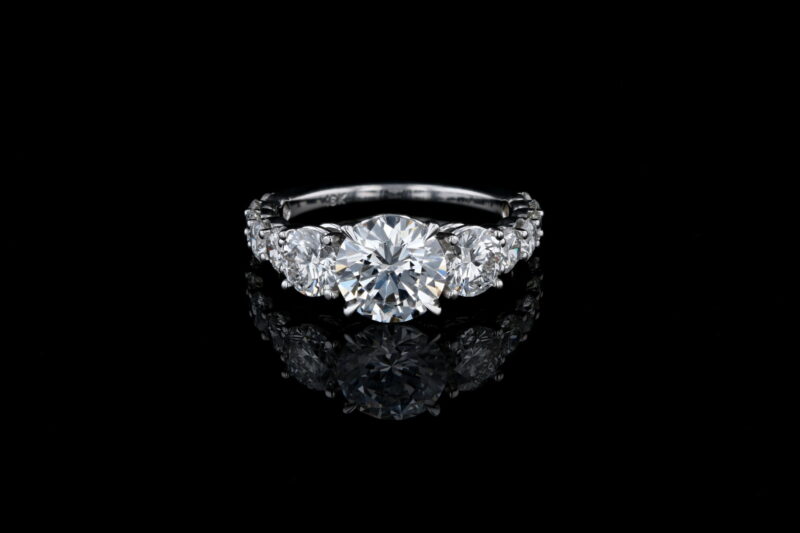 Classic engagement ring designs like solitaires, three-stone rings, and vintage-inspired rings have stood the test of time for good reason. These styles are timeless, elegant, and versatile, making them an ideal choice for many couples.
Solitaire engagement rings, featuring a single diamond or gemstone, offer a simple yet sophisticated look that emphasizes the beauty of the center stone. Three-stone rings, with two smaller stones flanking a larger center stone, symbolize the past, present, and future of the couple's relationship.
Vintage-inspired rings draw inspiration from bygone eras, offering intricate details and romantic touches that add a touch of nostalgia to any proposal.
While these styles are considered classic, they can be customized to feel fresh and unique. For example, incorporating colored gemstones or mixing metals can give a traditional solitaire a modern twist. Adding unique details, such as engraving or filigree, can make a vintage-inspired ring feel one-of-a-kind.
These classic designs continue to be popular because they are elegant and timeless, yet they can be customized to reflect each couple's unique style and personality.
Modern Edge: Bold Engagement Ring Trends for the Contemporary Couple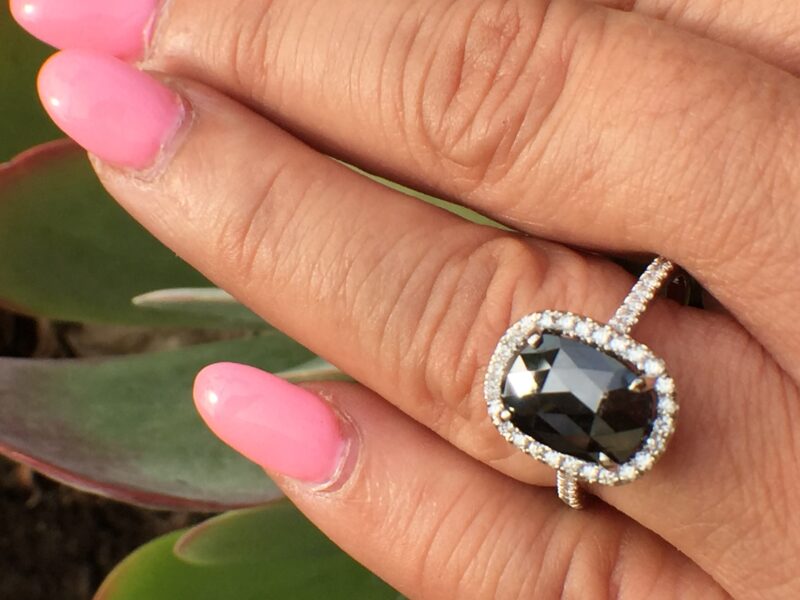 2023 brings some exciting unconventional engagement ring trends that break away from the traditional look. Asymmetrical bands offer a modern and edgy twist to the classic design, adding a touch of personality and uniqueness to the ring. These bands feature varying thicknesses or twists, adding texture and depth to the ring's overall appearance.
Another popular trend for 2023 is the use of black diamonds, which offer a striking contrast against traditional white diamonds. Black diamonds are a unique choice that exude strength, mystery, and sophistication.
For those who want to add a pop of color to their ring, colored gemstones are a perfect choice. Whether it's a subtle pastel shade or a bold, vibrant hue, colored gemstones add a touch of personality and vibrancy to any ring.
These unconventional trends offer a great way to express the personality of the wearer and stand out from the crowd. They provide a fresh and unique approach to traditional engagement rings, making them perfect for couples who want to embrace their individuality and make a statement with their ring.
Glamorous Sparkle: Shimmering Engagement Ring Trends that Demand Attention
Engagement rings that emphasize brilliance and sparkle are always in style. For 2023, halo settings, double bands, and pavé accents are trending. Halo settings feature a center diamond or gemstone that is surrounded by a circle of smaller diamonds, which enhances the size and brilliance of the center stone. Double bands, as the name suggests, feature two bands that encircle the finger, providing a more substantial and glamorous look. Pavé accents, where tiny diamonds are set closely together, create a stunning effect that gives the ring a dazzling appearance.
These trends provide various ways for diamonds and other precious stones to be arranged to create maximum visual impact. For instance, a halo setting can make a smaller center stone appear larger and add an extra layer of sparkle. Double bands can showcase more diamonds, creating a bold and eye-catching look. And pavé accents can add an intricate and elegant touch, making the ring appear more luxurious and glamorous.
Overall, these trends provide a perfect way to add extra sparkle and shine to the engagement ring, making it the perfect symbol of a couple's love and commitment.
Nature-Inspired: Engagement Ring Trends that Embrace the Beauty of the Outdoors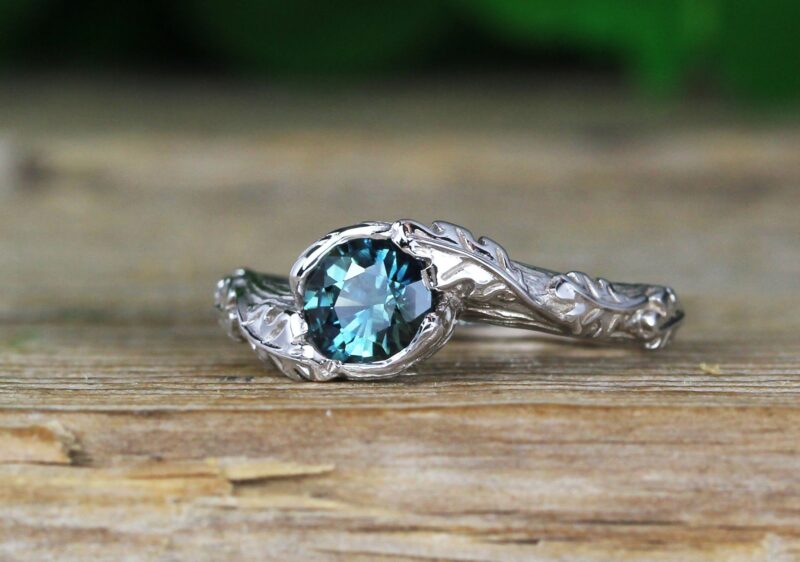 Engagement ring styles that draw inspiration from the natural world are becoming increasingly popular for 2023. These designs incorporate elements such as floral motifs, leafy designs, and natural materials like wood or stone. These styles offer a way to bring nature's beauty and symbolism to the engagement ring.
Floral motifs are a timeless design that exudes femininity and romance. These rings feature intricate floral details and petal-like diamond or gemstone accents. Leafy designs, on the other hand, offer a more organic and natural look, incorporating elements like vines, leaves, and branches. These rings often feature unique diamond cuts that mimic the shape of leaves or branches, creating a subtle yet stunning effect.
Engagement rings that incorporate natural materials like wood or stone offer a unique and eco-friendly approach to the traditional engagement ring. Wood accents bring a rustic and natural feel to the ring, while stones like turquoise or raw diamonds add a touch of texture and personality.
These natural-inspired engagement ring styles offer a way to celebrate the beauty of the natural world and bring a sense of harmony and tranquility to the engagement ring.
Conclusion
Whether it's a timeless classic or a bold and unconventional design, the engagement ring trends for 2023 offer something for everyone. Ultimately, the engagement ring is a symbol of love and commitment between two individuals, and the perfect ring is one that represents their unique bond and journey together.